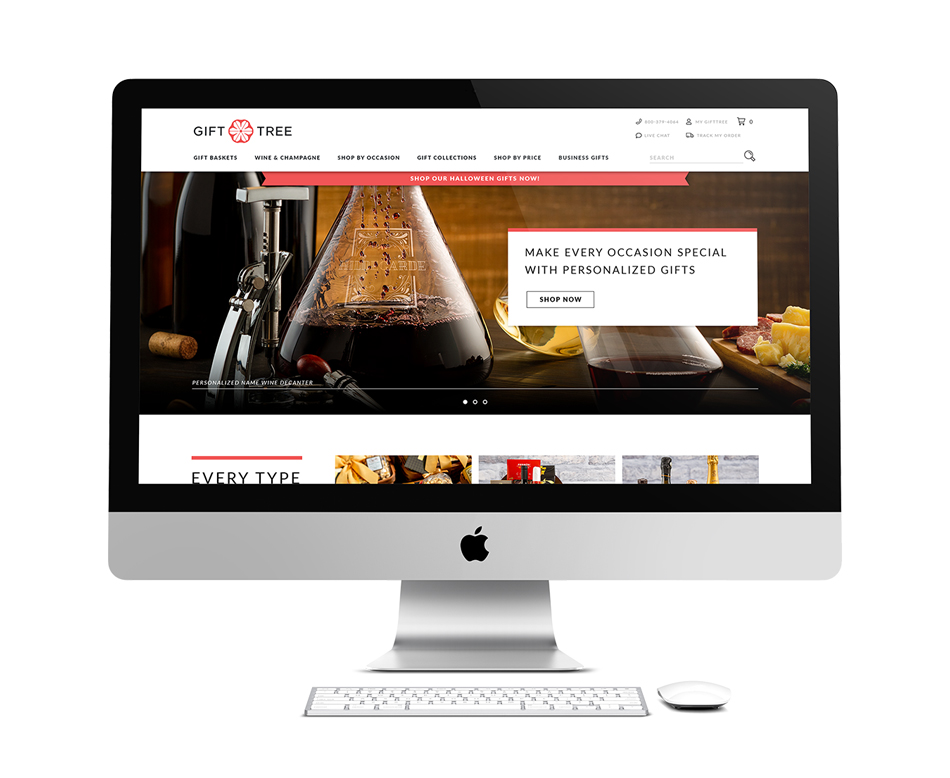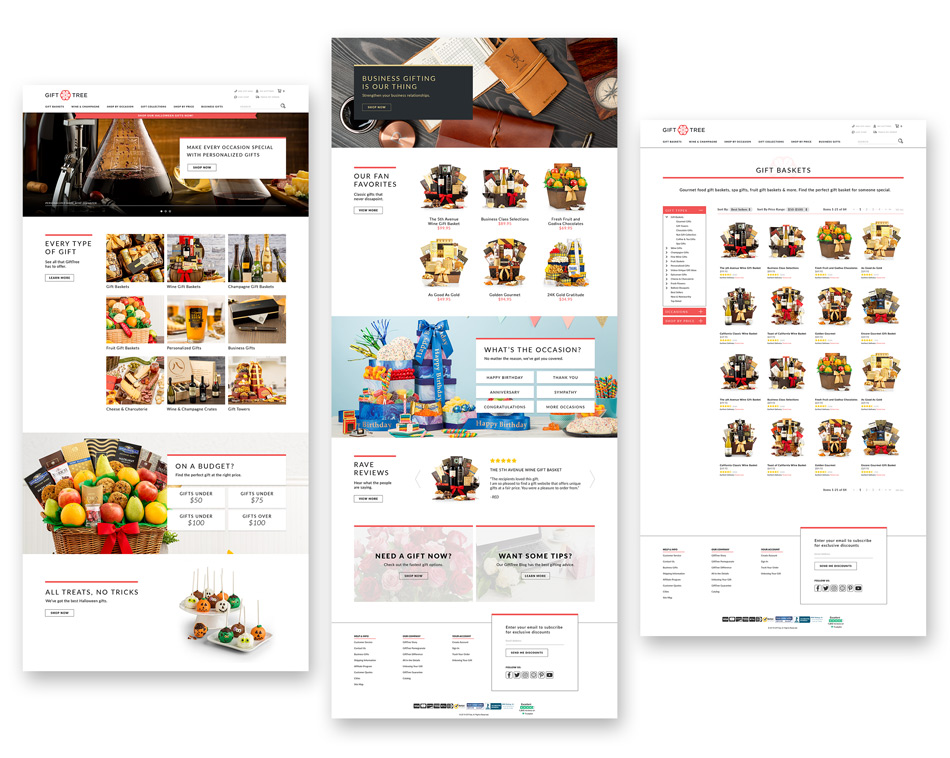 GiftTree specializes in a wide range of gift baskets, flowers, personalized gifts, and more, for all of your business or personal gift giving occasions. The company was in need of updating and widening their site to be more streamline and flexible. I designed this site to be more efficient and give GiftTree a modern online presence.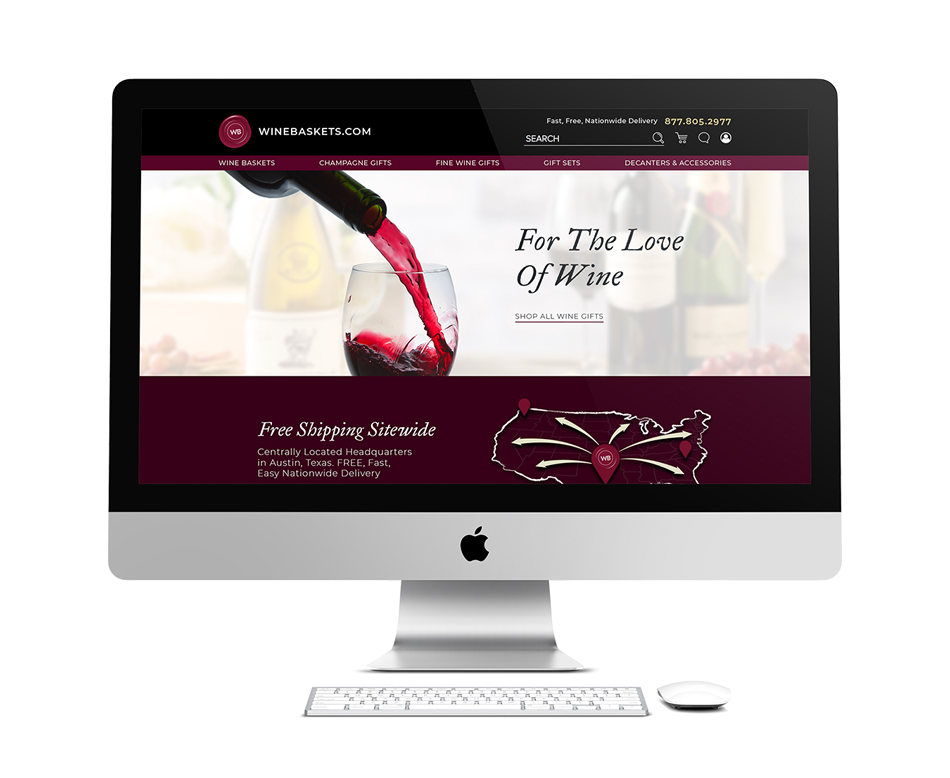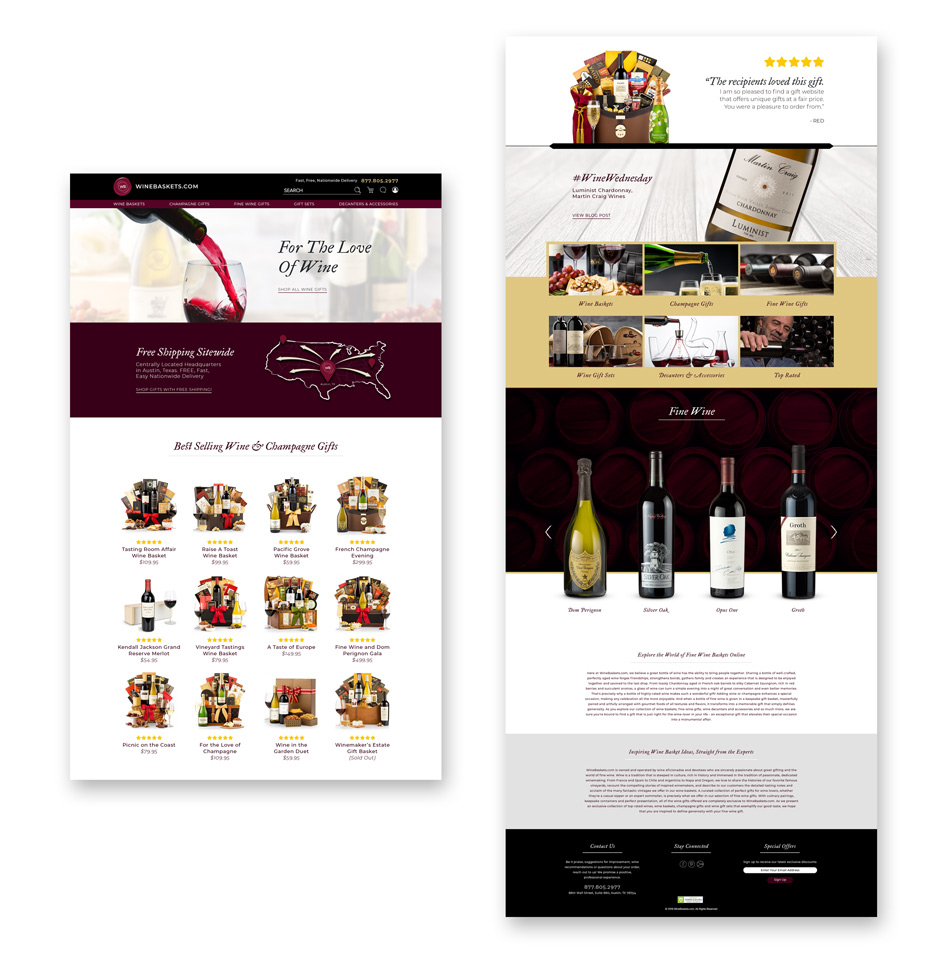 WineBaskets.com is a partner of GiftTree offering a wide variety of specialty wines, wine baskets, and wine accessories. They were in need of a new website to update the brand and showcase their products.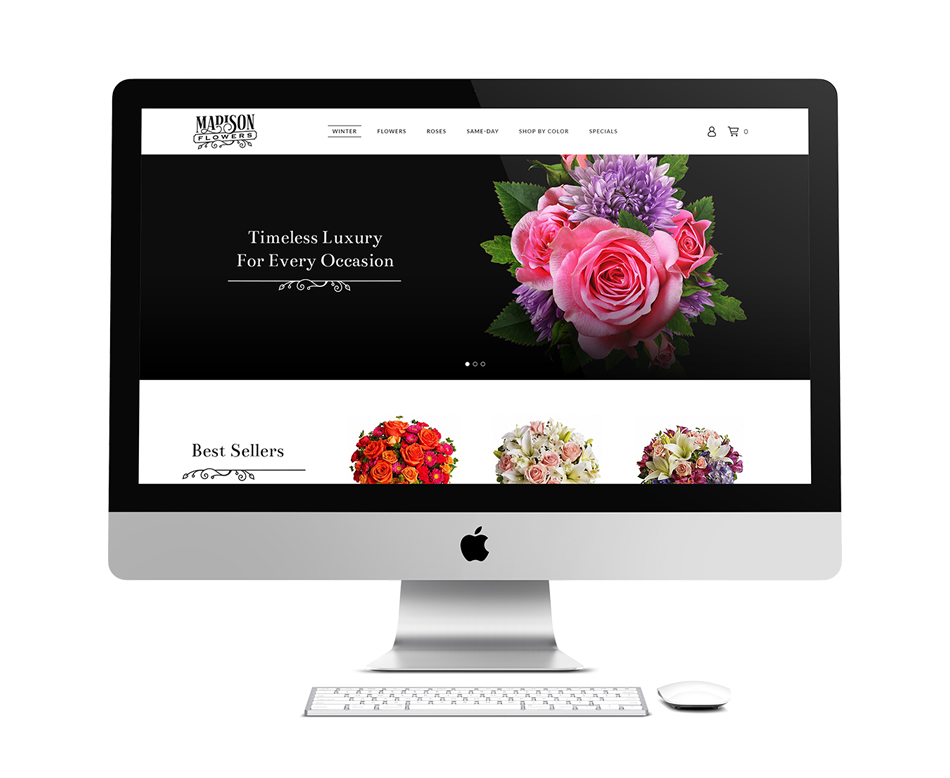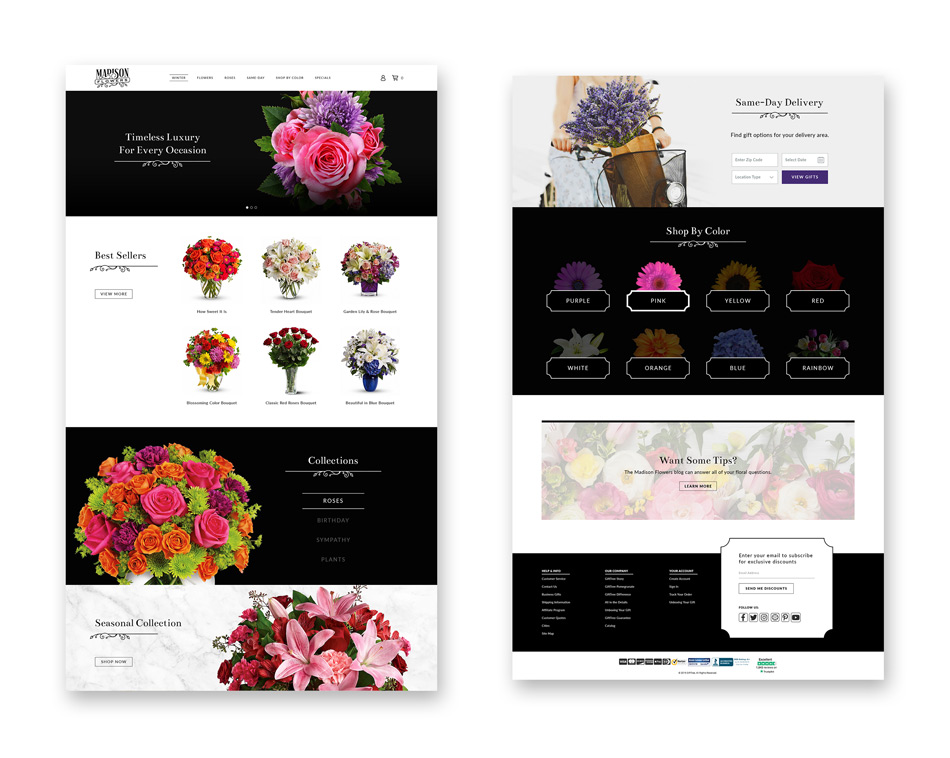 Madison Flowers is a sister company of GiftTree, they sell high-end floral bouquets and arrangements. Along with the logo and branding, I was tasked with designing an elegant website to reflect the brand and display the beautiful bouquets.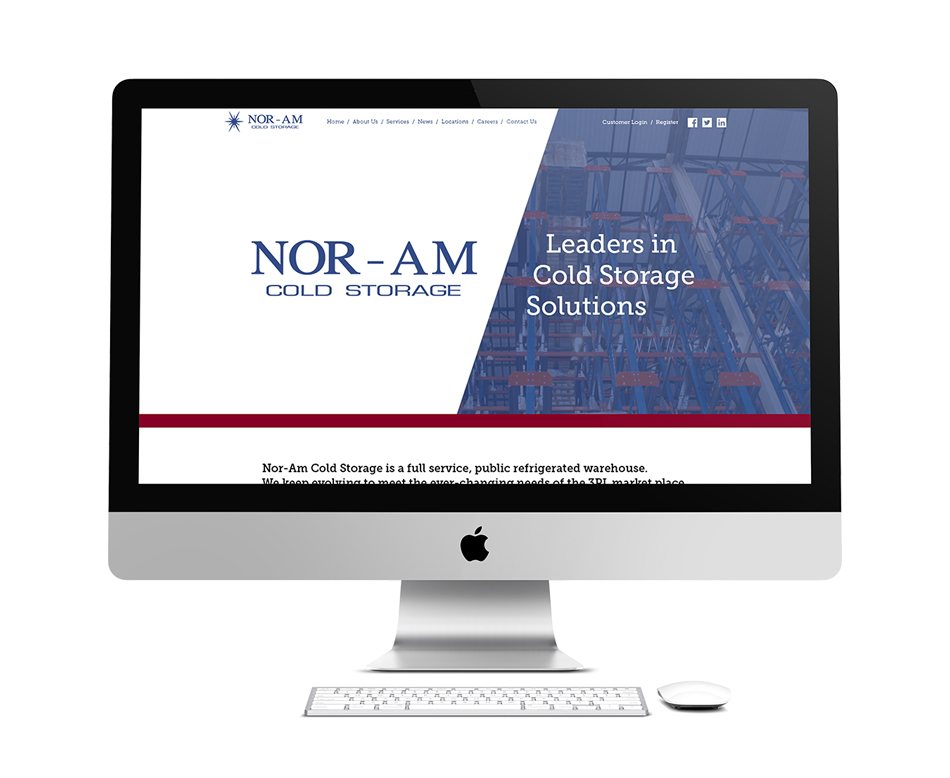 Located in America's Heartland, Nor-Am Cold Storage is a family focused company serving all of your industrial refrigeration needs. Nor-Am was desperately needing an update to their outdated website. I was contracted by another designer to help concept a new look and layout of the website.